Proudly Hosted by :
Two Rivers Mansion
3130 McGavock Pk, Nashville, TN 37214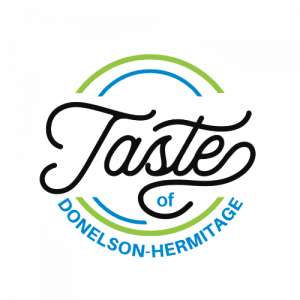 Join us for a delightful evening at the enchanting Two Rivers Mansion in Donelson, TN, on August 26th from 4PM to 8PM, as we present the highly anticipated "Taste of Donelson-Hermitage" event. This spectacular gathering will celebrate the vibrant culinary and artistic scene of the Donelson-Hermitage area, bringing together a diverse range of local restaurants, talented artists, and skilled craft vendors for an unforgettable experience.
Prepare your taste buds for an extraordinary culinary journey as you indulge in delectable offerings from some of the finest restaurants in the region. From mouthwatering appetizers to tantalizing main courses and delectable desserts, the Taste of Donelson-Hermitage will present a plethora of flavors to satisfy every palate.
As you savor the culinary delights, immerse yourself in the creativity of local artists who will be showcasing their exceptional talent throughout the event. Marvel at captivating paintings, intricate sculptures, and mesmerizing installations, as you explore the artistic landscape of the Donelson-Hermitage community.
In addition to the culinary and artistic showcases, the event will also feature an array of craft vendors offering unique and handcrafted treasures. Discover one-of-a-kind jewelry, stylish accessories, exquisite home decor, and much more, all crafted with love and care by talented artisans from the area.
To further enhance your experience, the evening will be filled with enchanting live music performances that will set the perfect ambiance for this magical gathering. Tap your feet to the rhythm, sway along with the melodies, and let the music transport you to a world of pure joy and celebration.
To ensure you have plenty of dining options, we will also have a selection of food trucks on-site, providing an exciting variety of flavors and cuisines. The food trucks will complement the offerings of the participating restaurants, allowing you to polish off the savory with a sweet treat.
Don't miss out on this incredible opportunity to experience the Taste of Donelson-Hermitage. Join us on August 26th at Two Rivers Mansion from 4PM to 8PM for an evening filled with exceptional food, outstanding art, live music, and the vibrant spirit of the Donelson-Hermitage community. Secure your tickets now and prepare yourself for a sensory journey that will leave you craving for more.
A special thank you to the Two Rivers Community Orchestra, be sure to stay for their amazing performance!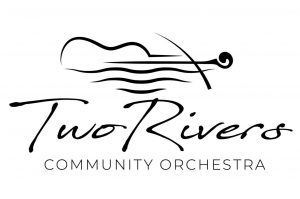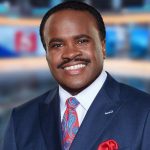 Lelan A. Statom is an Emmy Award winning meteorologist who has been helping Mid-Southerners start their day for more than 15 years. Since 1999, he has been part of the station's #1 rated morning newscast, NewsChannel 5 This Morning. Lelan joined the NewsChannel 5 Network in 1993 as weather anchor for the weekend morning and evening newscasts.
In September 2006, he was named co-host of Talk of the Town, the station's long running & top-rated talk show.
He was born in Chicago and raised in Dyersburg, Tennessee. Lelan says his interest in weather dates back to 7th grade. In fact, he had his own weather center in his backyard when he was in middle school.
Lelan earned a Bachelor of Science in Communications with an emphasis in news & public affairs at the University of Tennessee- Knoxville. He received his Certificate of Broadcast Meteorology from Mississippi State.
His TV news career started in Knoxville, first at WTVK-TV(It's now WVLT), then at WATE. He worked as a weather anchor - and then some. In Knoxville, he did several jobs (producer, photojournalist, tape editor and weekend assignment editor). Lelan also worked with Black Entertainment Television News during his time in Knoxville. In 1990, he moved to Bristol, VA and WCYB to become a weekend weather anchor/reporter.
Lelan has received several awards and honors during his time in Nashville. In 2007, he (along with Ron Howes & Charlie Neese) received a Mid-South regional Emmy award for coverage of the tornadoes that hit the area in April 2006. He has received three other Emmy nominations for best weathercast. In 2006, he was awarded Best Weathercast in the state by the TN Associated Press.
Readers of the Nashville Scene & The Tennessean have voted him favorite weather anchor in Reader's Polls for each paper. Readers of the The Tennessean and The Nashville News family of newspapers have voted him among the Best Dressed men in Nashville.
He is a past Black Achiever with the YMCA and has been honored for his work on TV and in the community by the Gospel Music City Awards, TN Lay Organization of the A.M.E.Church and 4-H.
Lelan remains active in the community. He is a volunteer with TN & Davidson Co. 4-H. He also serves on several boards including Cornerstone Financial Credit Union, Northwest YMCA, Middle TN Boy Scouts, Laughter is the Best Medicine and the Board of Visitors for UTK College of Communication & Information. This is in addition to speaking to thousands of school students each year across Middle TN and Southern Kentucky.
In the past, he has served on boards for the TN 4-H Foundation, UT-Knoxville AG Institute, TSU Cooperative Extension, First Steps and Youth Encouragement Services. Former Metro Nashville Mayor, Bill Purcell, & the Metro Council appointed him to serve two terms on the Davidson Co. Agricultural Extension Committee.
Lelan is a member of the National Weather Association & American Meteorological Society. He has the TV Seal of Approval from both organizations. He is a member of 100 Black Men of Middle TN and is the president of the Nashville Assoc. of Black Journalists.
With regards to his day job, NewsChannel 5 This Morning continues to be one of the highest rated local morning newscasts in the country while Talk of the Town continues to be among country's most successful local talk shows.
Lelan's forecasts not only help you plan your day, they are a big help to him. On days when he sees clear skies, Lelan takes to the parks for walking or bike riding. He also loves to take pictures. His favorite subjects are his wife Yolanda and their daughter Kayela and son Taylor.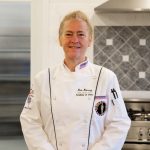 I own a cake decorating/catering company "Lisa's Culinary Creations" that has been in business for over35 years. Some industry work experiences have involved working for St. Thomas Hospital as a lead cookand Vanderbilt as a Food Service Manager. I was the Executive Chef at restaurant in Franklin"Somewhere Cool" for a year before the owner had to sell out. My claim to fame is being an on-call cheffor Hugh Hefner at the Playboy Mansion in Beverly Hills. I did my internship at his mansion and was hired on after that. I was asked to go back to work for Kendra Wilkinson's wedding and several other events for Mr. Hefner and the Girls Next Door! I did a 3-week internship in Orvieto Italy with Chef Lorenzo Polegri at his restaurant "The Zeppelin". Food is my passion. I have my Master's in Service Sector Management from Argosy, Associates in Baking and Pastry, and my Bachelor's in Culinary Management, both from the Art Institute. In my spare time, I am very involved with the American Culinary Federation Middle Tennessee Chapter chef's association. I have received many awards including Chef of the Year, Chef Professionalism, and Educator of the Year. I have earned two certifications from the ACF – Certified Executive Chef and Certified Executive Pastry Chef and am currently working on my Certified Culinary Educator. I am also involved with the Les Dames d'Escoffier
International (LDEI) Nashville for professional women in our industry as a Nashville Chapter member. I have assisted with the Music City Food and Wine Festival in several capacities. I am married to Tony Ramsey. We have a daughter Nicole who is stationed in Okinawa and graduated with a Bachelor's in Psychology and our son Anthony is in Clarksville just retired from the Army. Our son has two boys, our first grandkids, Luke age 12 and Duncan is 8 years old.
Chef Lisa Ramsey, MS, CEC, CEPC, AAC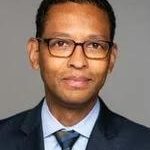 Adolpho Birch is in his fourth season with the Titans. His responsibilities include league and legal affairs, government relations, DEI efforts, community impact and the Titans Foundation.
Since returning to Nashville, Birch has been a catalyst for enhancing the team's Community Impact footprint and reformulating the vision and reach of the Titans Foundation. He also has taken on a key role in the advancement of a new stadium and development along the city's East Bank, working with City and State officials and leading stakeholder engagement efforts throughout the state.
As an advisor to Commissioners Paul Tagliabue and Roger Goodell, Birch held multiple senior-level roles during his 23-year tenure at NFL headquarters. Prior to joining the Titans, Birch served as the NFL's Senior Vice President of Labor Policy & League Affairs, overseeing the negotiation and enforcement of policies critical to the integrity of the game, including those on substances of abuse, performance-enhancing drugs, gambling and personal conduct. He also advanced the NFL's legislative and governmental efforts on key issues such as youth concussion prevention and treatment, the league's tax status and the FCC's blackout rule. Leading the NFL's player engagement efforts, he focused on continuing education, financial education, career development and clinical assistance designed to support player and employee off-field success.
Birch began his career as a judicial law clerk for Thomas Wiseman, Chief Judge of the U.S. District Court for the Middle District of Tennessee, then as an associate at Fulbright & Jaworski in Houston. A Nashville native and graduate of Father Ryan High School, Birch earned degrees from Harvard University and Vanderbilt University School of Law.
Birch serves on several professional and philanthropic governing boards, including the Vanderbilt University Board of Trust; Sports Lawyers Association; Partnership Tennessee; and the Business of Sports School in New York. In May 2021, he was elected to the Board of Directors for Ingram Industries. That same month, he was named a director and committee chair for the federally established Horseracing Integrity and Safety Authority. In January 2022, he was appointed to the Tennessee Access to Justice Commission. He was named a Best of the Bar honoree by the Nashville Business Journal in 2021 and 2022.
His father, A.A. Birch, Jr., was the first African American Chief Justice of the Tennessee Supreme Court. In 2006, the City of Nashville named its new criminal justice building after him. His mother, Dr. Janet Scott Birch, was a longtime Professor of Clinical Psychology at Meharry Medical College and active community organizer.

We are currently accepting restaurant applications to participate. Registration ends on August 14th. No fee for restaurants. Artist and Craft Vendors - $100 Booth Fee.
Fill out the form at the link below and a member of the team will contact you to go over the details.