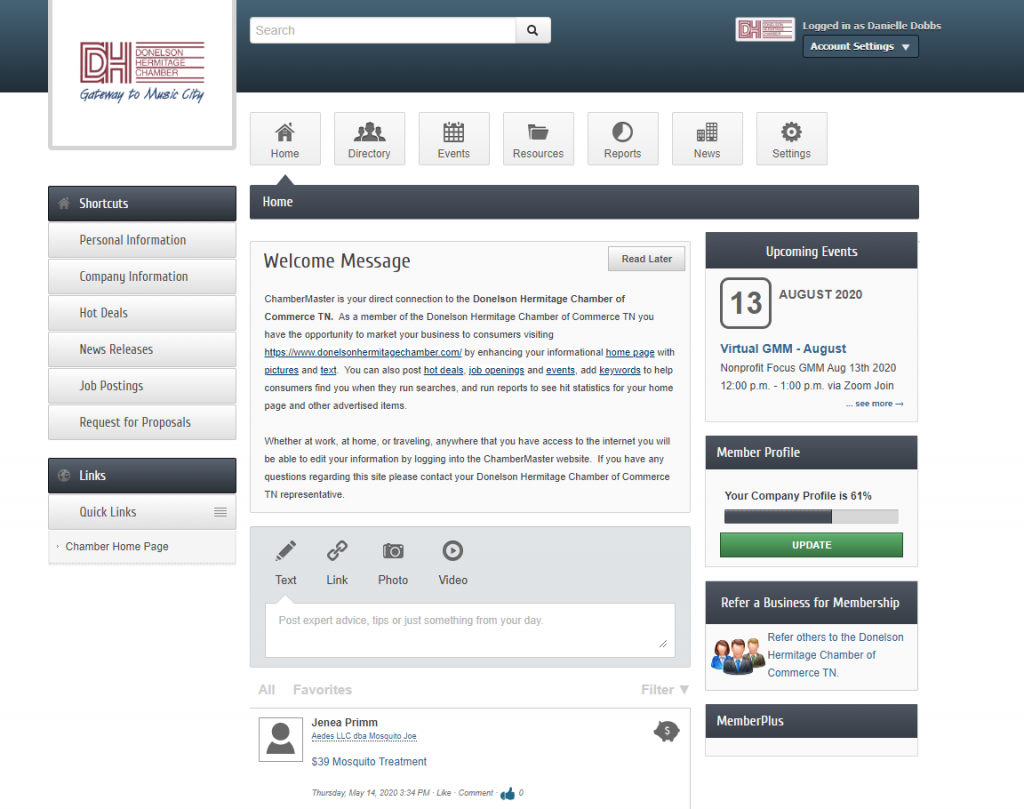 Through the Member Information Center (MIC) you can:
View and edit your company information
Add company representatives
Register for upcoming Chamber events & meetings
View statistical reports
Submit jobs or company-related events
Advertise
Interact with other members
Each member's company information can be accessed by the general public through our online business directory. Adding and keeping that information up-to-date, provides you and your company with a great marketing opportunity for those searching for local businesses.
Contact our office today to learn about how to login and get started!