Is Your Business Using Social Media?
Building Relationships
The unique benefit of social media marketing for small business is that it allows you to talk directly to customers and followers. You can build relationships over time, rather than asking for a sale upfront. More than 40% of digital consumers use social networks to research new brands or products.
How Does It Work?
When people engage with your organic content or ads, it's a great idea to engage back. This helps to build trust and form a loyal following. As fans share and like your content, you rise in the social algorithms and gain new, free, exposure. You also nurture relationships that can develop into sales over time. In the banner below are a few of the trendiest social media networks that can help your business grow.
Start Simple
The sheer number of social media marketing options for small business might seem overwhelming—but you don't need to do it all. It's more important to create quality content on a couple of key channels than it is to have a presence on every single network.
Above all, be sure that your social posts offer value. If all you do is pitch and sell, there's very little motivation for people to follow you. Remember, social marketing is all about building relationships. Be human. Be honest. Post great content.
You can't do it all, and there's no reason to try. Reach out to your audience in the places where they're already spending time online. Focus on using one or two social channels really well, at least to start. Once you've got those mastered, you can build from what you've learned and expand your efforts.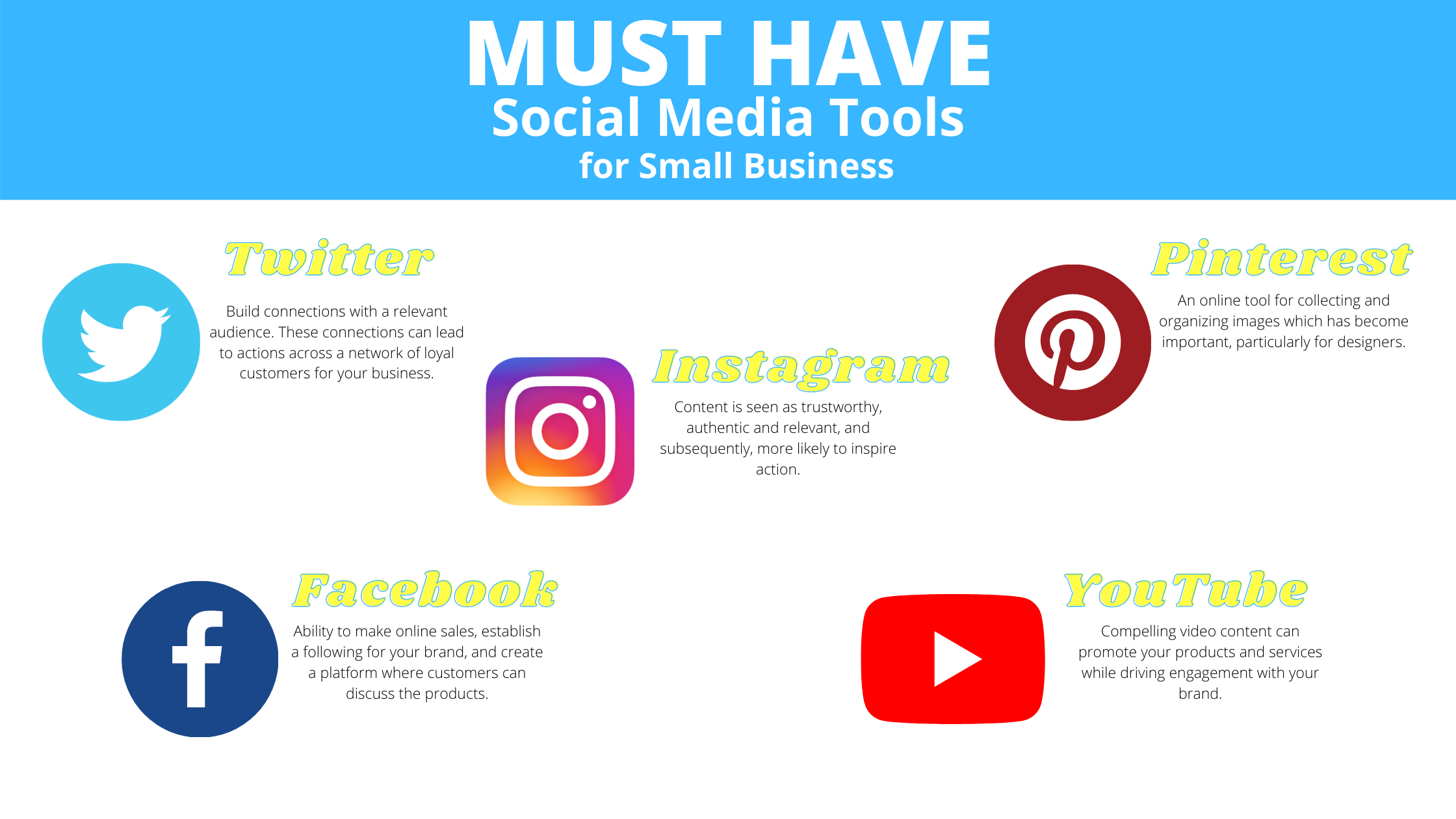 Interested in learning more tips?
Contact our office and we'll help review your current social media plan.